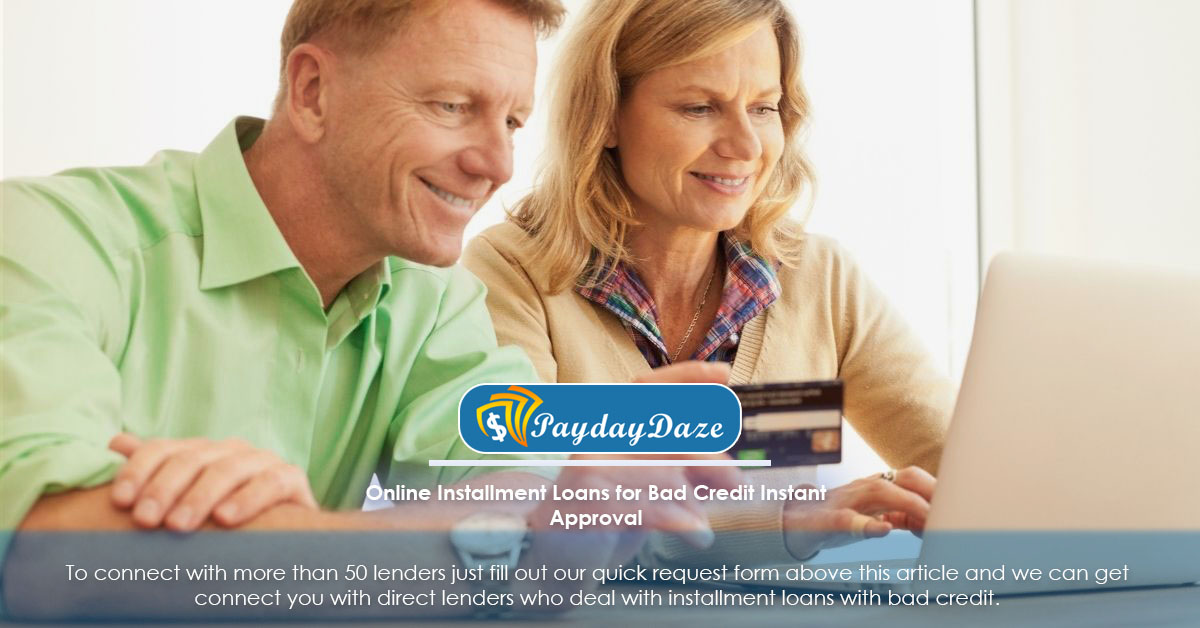 Why Are Online Installment Loans Good For Bad Credit?
Bad Credit payday loans are boon to many Americans. However, many borrowers cannot afford short-term payments and cannot repay the loan amount they borrowed.
They are forced to roll over their loans or get additional cash from another lender. This is the classic case of "stealing Peter to pay Paul."
Installment loans are prevalent due to their easy repayments. As well as being paid back in months rather than weeks as in the case of payday loans. They are the preferred loan product choice for longer periods.
Paydaydaze can get you an installment loan fast, even if you have a bad credit score.
To connect with more than 50 lenders, fill out our quick request form above this article, and we can connect you with direct lenders who deal with installment loans with bad credit.
Paydaydaze Bad Credit Installment Loans: What Are The benefits?
The main benefit is that the repayment term for installment loans is typically six months. In contrast, payday loans are due by month-end or your next payday.  Amounts range from $255 in California to $1000 in most other states.
This can cause issues if you cannot afford to repay the loan. Monthly installments tend to be more manageable as borrowers can predict that they have to pay on each due date,
The borrowers will pay the accrued finance fees also within that period. Lenders will also consider borrowers with poor credit scores.
Are Paydaydaze installment loans better than bank loans?
Having bad credit would automatically disqualify them from bank loans, which is why installment loans are increasingly popular.
In bad credit payday and installment loans, borrowers must pay a portion of their monthly income to pay down the outstanding amount. The downside is that your interest will be higher due to a poor credit score.
How and when can I use installment loans?
The funds can be used in any way that customers wish. However, customers with poor credit will pay more to borrow money. Therefore, these funds must be used only in emergencies.
Do installment loans have no credit checks?
Is it possible to get bad credit installment loans with no credit checks? In a way, yes.
Online lenders who offer installment loans do not usually report repayments to major credit reporting agencies. This is why installment loans are often referred to as having no credit checks.
What is a credit check anyway?
It is false to say, "No credit check installment loans are available." Alternative online lenders use this term for credit that does not require a hard check at major CRBS.
Lending companies still check the consumer's credit history. Many other credit bureaus are not as well-known as Equifax, Transunion, and Experian. Lenders who offer installment loans to borrowers without credit checks can also access national databases such as DataX, FactorTrust, and Clarity.
When an applicant submits a loan application, online lenders will conduct background checks with these nontraditional data agencies.
Sometimes, a credit check may be necessary, such as when the third party cannot find any information regarding the applicant.
When you request an installment loan without a credit check, there is one thing to remember. It is not often crossed. Many applicants don't have to agree to a second credit inquiry.
Can installment loans improve my credit score?
Based on Experian reports, there may not be any significant improvement in your credit score. Therefore in that sense, they cannot assist in boosting your credit. Credit-building products are the best way to build credit.
How Do I Request For An Installment Loan For Bad Credit From Paydaydaze?
You must first fill out an online loan application to begin the procedure. You fill out the form with your name, contact information, bank account information (checking account or savings account), email address, and other information.
Include the amount of money you need and send it in. It simply takes a few minutes to complete the application. We submit your credit application to a network of installment loan providers immediately within a business day. One of them will make a loan decision and contact you.
What are Interest Rates and Typical Fees?
People with good credit typically pay rates between 5.89% to 35.99% for credit products.  Poor credit can result in a yearly triple-digit percentage interest rate that starts at 100%. You can get up to $5000.
How Do Online Paydaydaze Installment Loans Work?
The main aspects of a loan include the loan amounts, duration, rate, and interest. These three essential details can be used to calculate interest rate loans and amounts using simple mathematical formulas.
This is an example of the loan terms of most installment loans for people with poor credit.
The Funded Amount –  $2,500
APR – 175%
Maximum loan duration – 12 months
Calculations:
Interest Rate  –  2,936
Monthly payments – $453.03
Total payments – $5,436
Can I get An Paydaydaze Installment Loan With Lower Interest?
It is possible to get a loan with a longer repayment term for long-term installment loans. You can get a loan with a lower interest rate and a higher amount.
Bad credit lending can result in a triple-digit APR. This means you may end up paying more than the principal amount.
A prepayment is an option for high-interest products. Lenders encourage customers to repay loans quickly to avoid interest charges.14
Alternative credit options like cash, advance, cash loan on your credit cards or a personal loan, a home equity line of credit current savings, or borrowing from a family member or friend could be cheaper and better suited to your financial requirements.
Always read the terms and conditions before entering any loan contract to ensure you get what you think.
Tags:
loan decision
personal loans
origination fee
Loan offers
Paydaydaze
personal loans
lending partners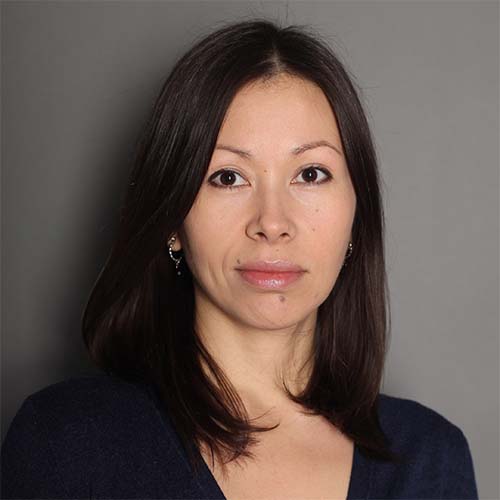 As an Paydaydaze expert on personal finance, Minerva Hazel Boris has covered topics such as personal loans, student loans, and much more. She was an editor and editorial assistant for the personal finance industry for the past three years. Minerva was a student of English in the department of English at Dixie State University, with a specialization in Creative Writing. She edited and contributed to the school newspaper, and also produced and directed student films.